Lagavulin Feis Ile 2014
Het!
https://tastenote.se/media/reviews/photos/thumbnail/320x520c/13/f2/53/Lagavulin-Feis-Ile-2014-21-1412313670.jpg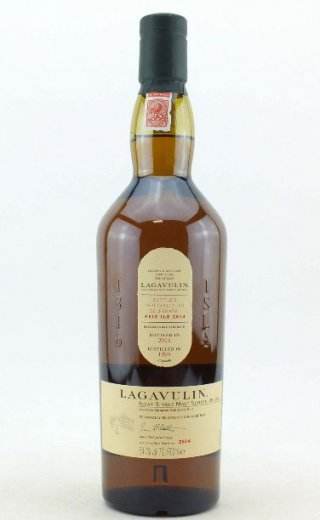 Whisky
Fatbeskrivning
European Oak Sherry Butts
Vad besökare tyckte
(Updated: augusti 05, 2015)
Whisky
Tastenote titel
Lagavulin Feis Ile 2014.....en gentleman med stor pondus och tydlighet.
Doft
Fyllig doft med stor textur. Den är söt av styltiga jordgubbar som möter sherry men den blir inte övermäktig utan lirar precis perfekt ihop med det övriga och lätt i bakgrunden.
Ovan sötman har vi en stor skopa jordig karaktär , aska, gummi, tobaksblad och sälta i form av ostron. Finner även mandelflarn, engelska vingummin och lätta toner av lakritsrot.
För att bringa än mer komplexitet adderas även en uppfriskande doft av eukalyptus och apelsin.
En gentleman med stor skopa pondus och finess……ge mig en höger så att jag vaknar till……fantastiskt!

NOSE – ENGLISH:
So here we go again. Have been sniffing on this for about 15-20 minutes and what can I say…just brilliant. I've got that stupid grin on my face again…
Big complex nose with sweet strawberry jam and sherry, but it doesn't get overwhelming but more in the background, adding depth.
Up front, more earthy with ashes, rubber, tobacco leafs and salty oysters. There´s also some almonds and Bassett's wine gums and a hint of liquorice.
To add even more complexity, we get a light freshness of oranges and eucalyptus.
A gentleman with a large dose of authority and finesse.
Sorry…but hit me Ike….just fantastic!



Smak
Stor rund och oljig munkänsla med tjära, aska. Medicinal och kraftfull med sälta och citron men även en härlig sötma av jordgubbe, honung och aprikos.
Här finns även citrus I en större portion och lätta söt lakrits av typen lakrits pipa.

ENGLISH – MOUTH:
Full-bodied with an oily texture. Big impact of tar, ashes. Medicinal and powerful of saltiness and lemon but also some sweetness of strawberry, honey and apricots.
Again, some sweet liquorice in the background


Avslut
Låååång fyllig eftersmak med fortsatt bra balans mellan kraft och sötma och de jordiga inslagen. Något mer jordig och rökig än I smak. Lätt sälta mynnar ut I en gräddig choklad känsla med en härlig rök puff på slutet.
Lär inte borsta tänderna ikväll…..åååå näää.

ENGLISH – FINISH:
Loooong finish with a great balance between power, sweetness and the earthy elements. A drop more earthy and smoky compared to taste. Ends with light saltiness, a creamy touch of milk chocolate and smoke.
I think I'll skip brushing my teeth tonight


Beskrivning / Sammanfattning
Den här rackaren kunde man enbart köpa på destilleriet under årets Feis Ile festival och till ett mycket attraktivt pris runt 900 SEK.
Dock var jag inte där och tvingas nu istället slåss om den på auktioner Dock är priset något högre….ligger just nu runt 2800 SEK, men jag tycker nog att detta
Fortfarande är ett ok pris att betala för denna med tanke på kvalité och att det är en 19 årig Lagavulin vi pratar om. Deras första 21-åring från 2007 får du idag betala en 8-9000 SEK för men det är också en kioskvältare om ni frågar mig.

ENGLISH – CONCLUSION:
This one was strictly limited at the distillery at this year's Feis Ile Festival and it had a price tag around € 120.
Unfortunate, I wasn't there so instead I have to look for it at auctions and the price has change as it always does with these expressions.
Now it´s around € 300 but considered the quality and that it´s an 19 year Lagavulin we are talking about, I still find it ok.
Their first expression of the 21 yo from 2007, is now around € 1000 at auctions, but then again…that one is a real treat if you ask me.


Var denna recensionen till någon hjälp?