Johnnie Walker Red
Het!
https://tastenote.se/media/reviews/photos/thumbnail/320x520c/95/c7/53/product-143-4-1386407357.jpg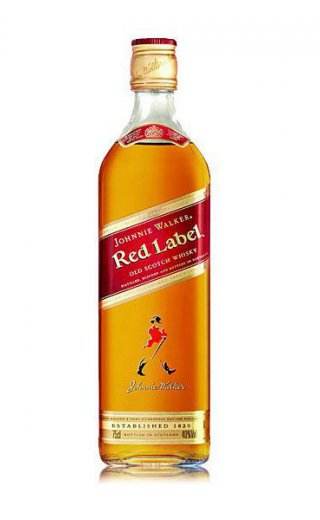 Whisky
Varumärke/Serie
Johnnie Walker
Vad besökare tyckte
Whisky
Tastenote titel
On my way home from vacation in California I asked for a whisky on the plane (British Airways). Since the stewardess never asked which whisky I wanted I guess they only had one. Well, the stewardess gave me a Johnnie Walker Red Label, which is a blend. I had never tasted this one before and therefore I took the opportunity to write down some tasting notes.

I have been told that taste high up in the air maj be different from taste at the ground. Keep that in mind when you read my tasting notes of this Johnnie Walker Red Label in a 5 cl bottle.
Doft
A lot of malt. Quite sweet on the nose with a mix of caramel, banana, sugar and cinnamon. Almost an artificial smell.
Smak
Thin, watery and sugary with an alcohol bite. Malt and cinnamon here as well. Kind of a bitter taste. After a few sips I found some added spiciness.
Avslut
Short, and that was not a bad thing. Dry and spicy with an alcohol bite.
Beskrivning / Sammanfattning
I think this whisky would taste a lot better when mixed in a drink.
Var denna recensionen till någon hjälp?